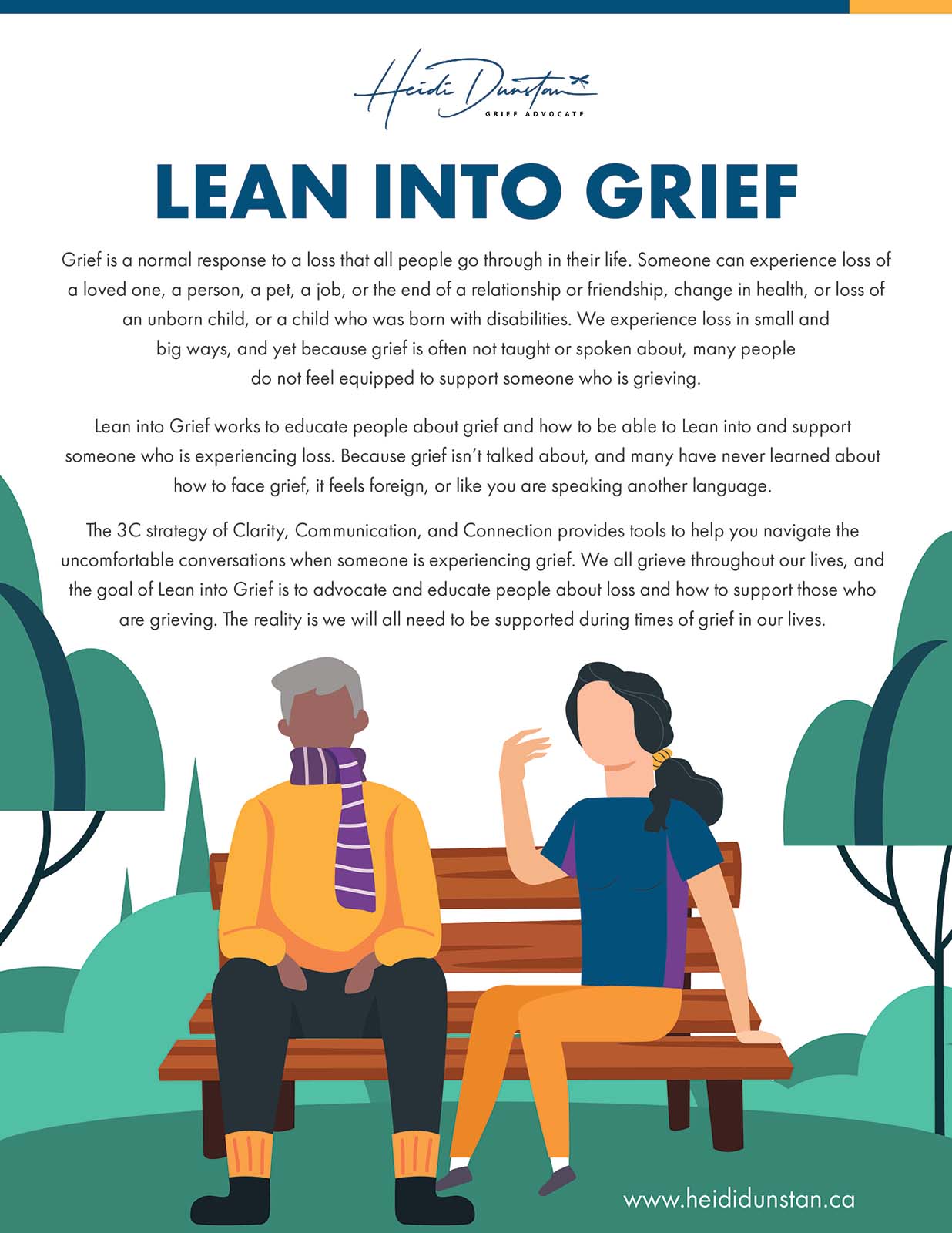 Lean Into Grief
Knowing what to say and not to say to someone who is grieving can be hard. You see your friend or loved one hurting, and it can't be fixed, their person isn't here. Words matter when grieving, and many often say things that miss the mark, or say nothing at all. This free Toolkit is a great resource to gain a better understanding of grief, and some things that you can say or do to support and hold space for someone who is grieving.

Download this free tool by filling out the form below.

By providing your email address, you are consenting to subscribing to Heidi's newsletter and to receive 1 email a month with other topics around supporting people who are grieving, and upcoming events. You will receive an email where you can download the free tool kit.