Events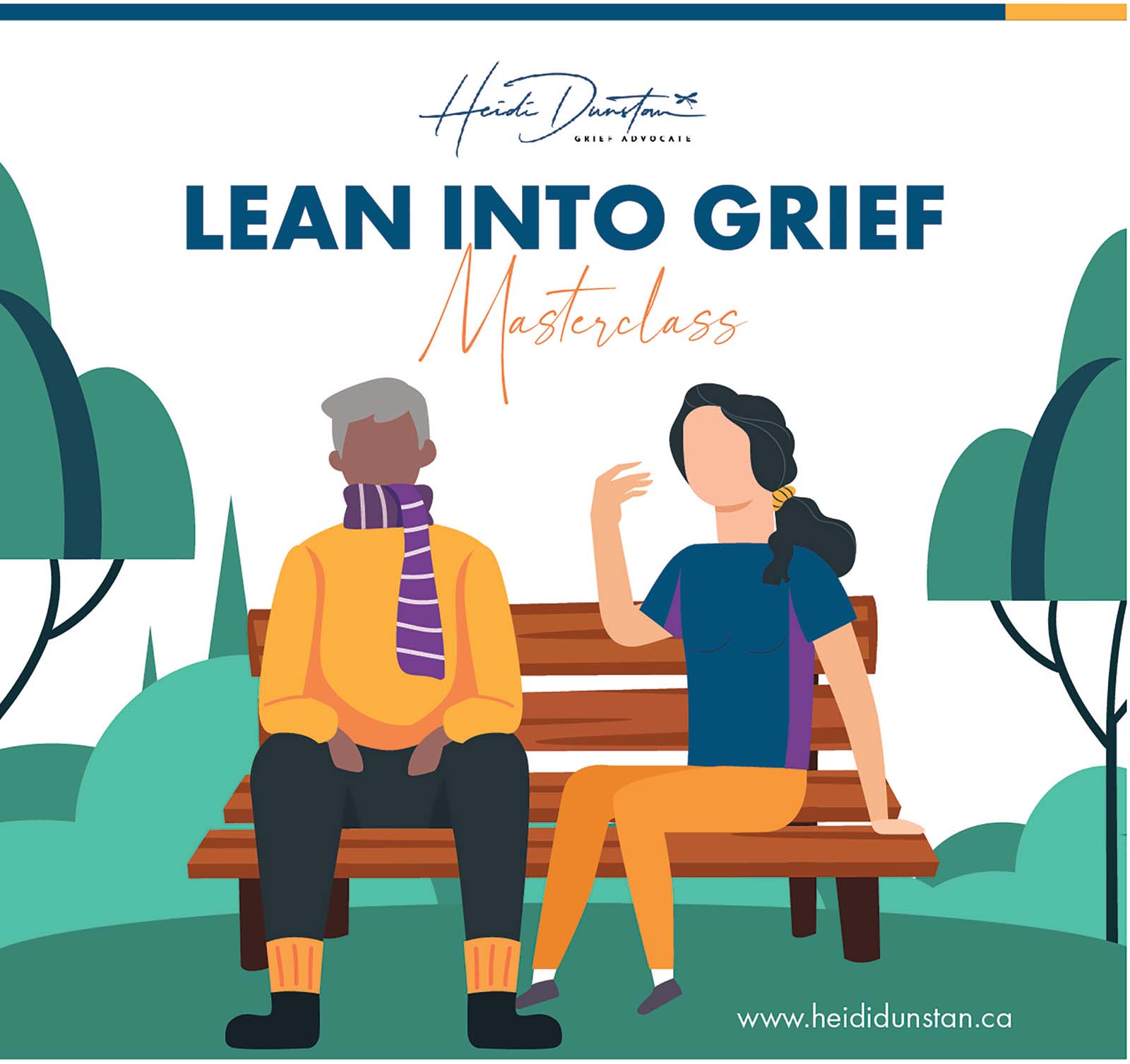 Lean into Grief Masterclass
March 20, 2023 7pm CST
Do you have those moments with a friend or loved one who is grieving and you have no idea what to say? Or you realize you just said something completely inappropriate? You aren't alone.
Grief is messy and we struggle to hold space for others at a time when they are grieving.
Join Heidi, Certified Grief Educator for a free masterclass where you will learn things to say, not say, and what to do when you put your foot in your mouth.
Register
---